Shareholder letter
«Successful vaccination campaigns point the way out of the corona crisis – sector re-valuation used for portfolio investments»

Dr. Erich Hunziker

Chairman
Dear Shareholders
The SARS-CoV-2 pandemic continues to dominate life sciences; the rollout of the vaccines is central. Countries with early access to vaccines such as Israel, the US or the UK are showing signs that the strategy is paying off, with declining rates of serious infections and SARS-CoV-2 related mortality in race against the appearance of variants from non-vaccinated populations. Most countries have slower vaccination campaigns, though similar positive implications are expected. This has led to substantial rotation in asset allocation and investments. Healthcare, including the pharma and biotechnology industry, has been a source of cash, and has thus underperformed in recent months, as investors flocked to cyclical industries in post pandemic recovery plays. Most scenarios assume a quick resolution of the pandemic despite continued supply constraints. We assume the need for further – possibly annualized – SARS-CoV-2 vaccination cycles in 2022 and beyond. The dichotomy between higher priced mRNA vaccine products needing two shots, and lower-priced and/or single shot vaccines from Johnson and Johnson and from AstraZeneca has become a point of vigorous debate and uncertainty. We believe it imperative that governments, regulators and innovators keep a big picture view that profit-led competitive actions are not in the best interests of health or economic recovery.
Governments are increasing spending. The Biden administration announced a massive US infrastructure bill, possibly financed by increases in corporate taxes. Such investments and continued low interest rates are driving global equity markets higher: US and European indices showed significant gains, closing the first quarter of 2021 at all-time highs. The S&P 500 (+6.2% in USD), the Dow Jones (+8.3% in USD) and the Nasdaq Composite Index (+3.0% in USD) all ended the quarter with gains. The recovery trade was even more pronounced in the European markets: EuroStoxx 50 (+10.8% in EUR), the Dax (+9.4% in EUR) and the Swiss market SPI (+5.2% in CHF) all gained.
Healthcare stocks, reaching their highs in January and February of 2021, were then sold off and gave up most of their gains in March. Overall for the quarter, the MSCI World Healthcare Index total return was +0.9% (in USD). Companies that provide medicines or vaccines for COVID-19 declined from their peaks. The drug industry – generally regarded defensively – underperformed. The Nasdaq Biotech Index (-0.5% in USD) followed the same trend. Within the biotechnology sector, market capitalization and liquidity drove valuations and share price performance in the first quarter. Large caps clearly outperformed, with most of them gaining; smaller and mid cap companies went through more pronounced corrections amounting to double digit percentage declines year-to-date.
BB Biotech's performance for the first quarter
BB Biotech shares' total return was +15.4% in CHF and +14.3% in EUR in the first quarter of 2021. The total return for the portfolio was +5.5% in CHF, +2.9% in EUR and -1.2% in USD. The positive performance in CHF and EUR is attributed to the appreciation of the USD. These return calculations for BB Biotech account for payment of the dividend approved by shareholders at the Annual General Meeting (AGM) on March 18, 2021. The net profit for the first quarter of 2021 was CHF 221 mn compared to a net loss of CHF 758 mn for the same period in 2020.
Annual General Meeting confirms Board composition and continued capital distribution
At the AGM, shareholders approved all agenda points and re-elected all five Board members: This highly experienced group will continue to make strategic decisions that sustain and expand BB Biotech's long-term value. BB Biotech paid out the proposed dividend of CHF 3.60 per share. The Board re-reaffirms the intended continuation of the dividend policy and expects payout of the regular dividend at 5% of the prior December's average share price in the years to come.
Increased investment level late in the first quarter of 2021
The investment management team increased short-term credits – raising investment levels from 101.7% at the beginning of the year to 109.2% by the end of the first quarter. The dividend payout of CHF 199.4 mn, the two new portfolio positions initiated in the first quarter and re-allocation into genetic medicines and cell-based therapy companies was greater than the cash received from profits from exits and successful longer-term holdings. The team will continue to work within the established and successful investment guidelines, which include a borrowing range of 95% to 115%.
First-quarter portfolio activity
The investment management team added two smaller cap companies in the first quarter of 2021 – Essa Pharma and Revolution Medicines. The team sold its positions in Cidara and Voyager Therapeutics and realized proceeds from sales of shares in top holdings such as Neurocrine, Vertex, Alnylam, Ionis and Halozyme. Further profits were realized from the Moderna position after further price appreciation in February. Short-term gains were realized from smaller holdings such as Arvinas and Scholar Rock. The cash was used to invest in our existing oncology companies such as Agios, Macrogenics, Black Diamond, Mersana and Relay. Profits realized earlier from investments in companies specializing in gene editing (Crispr Therapeutics and Beam Therapeutics) and cell-based immunotherapy (Fate Therapeutics) were reinvested in the same companies but at much more attractive valuation levels. We also participated in the capital increase of Argenx and Molecular Templates. Argenx will use the proceeds of its share offer to fund the pending market launch of efgartigimod, while Molecular Templates will fund theclinical development of the next generation ETB pipeline assets.
Portfolio allocation to oncology increased in the first quarter of 2021 with the addition of Essa Pharma and Revolution Medicines. Essa Pharma is developing a novel class of drugs (Anitens), targeting the N-terminal domain of the androgen receptor. The company's lead asset EPI-7386 has the potential to address the high unmet medical need of mCRPC patients having mutated (point mutation) or absent (splice variant AR-V7) ligand binding domain, resulting in resistance to approved anti-androgens. The company has a dose expansion trial ongoing, testing EPI-7386 in patients with metastatic castration resistant prostate cancer that have experienced approved androgen receptor targeting agents. A recently signed clinical collaboration with Astellas allows Essa to test EPI-7386 in combination with enzalutamide for patients with metastatic castration resistant prostate cancer, important for earlier treatment lines and larger addressable patient populations.
«Portfolio allocation to oncology increased in the first quarter of 2021 with addition of Essa Pharma and Revolution Medicines»
Revolution Medicines is a clinical-stage precision oncology company focused on developing novel targeted therapies to inhibit RAS and associated signaling pathways. The company is leveraging its structure-based drug discovery capabilities to access unconventional sites on these challenging targets with differentiated approaches. The most advanced product candidate is RMC-4630, a potent and selective SHP-2 inhibitor. In collaboration with its partner, Sanofi, RMC-4630 is evaluated in a multi-cohort Phase I/II clinical program for a range of tumor types featuring specific oncogenic mutations. Additionally, Revolution Medicines is developing a portfolio of mutant-selective RAS inhibitors based on the tri-complex platform targeting many of the higher prevalent KRAS mutations, such as G12C, G12D and G12V.
First quarter updates from BB Biotech portfolio holdings
Many firms continued to report important clinical trial results, with a mixed scorecard for the first quarter
Early in 2021, Alnylam reported positive topline results from the HELIOS-A Phase III study of Vutrisiran in patients with hATTR amyloidosis with polyneuropathy. Vutrisiran is a subcutaneously administered RNAi therapeutic, expected to improve on Alnylam's intravenously given Onpattro. Vutrisiran aims for a larger patient population of AATR amyloidosis with cardiomyopathy, in both the hereditary and wild type forms.
Mersana disclosed further clinical trial data for XMT-1536. Heavily pre-treated ovarian cancer patients with at least four prior lines of therapy were treated with XMT-1536, a dolaflexin ADC targeting NaPi2b. Investors disappointed with the update response rates caused significant sell-off for Mersana's shares. The portfolio management team added to the position on the back of these share price weakness.
Promising response rates and an acceptable tolerability profile are the basis for the company to have started the confirmatory clinical trial UPLIFT for platinum-resistant ovarian cancer patients.
Roche's decision to halt the ongoing Phase III trial for tominersen, an antisense oligonucleotide licensed from Ionis for Huntington's disease was disappointing and lowered Ionis' valuation. Then, Wave Therapeutics announced that its lead candidates for Huntington's disease, designed to target the mutant protein without impacting the wild type version of Huntington protein, failed to achieve target knock-down levels. The company stopped development of its first generation in favor of next generation oligonucleotide chemistry, re-focusing efforts on three other early clinical CNS programs.
Key regulatory decisions delayed in the first quarter of 2021
The FDA delayed multiple market authorization decisions. Their decision on Biogen's aducanumab for Alzheimer disease was delayed from early March to early June 2021. In our portfolio, Exelixis announced FDA approval of Cabometyx (cabozatinib) in combination with Opdivo (nivolumab) as a first-line treatment for patients with advanced renal cell carcinoma.
Impressive vaccine rollout
Moderna, with its prophylactic SARS-CoV-2 vaccine mRNA-1273 made good progress with vaccine rollout. The company delivered on its promised doses and recently raised its lower end of global manufacturing plan for 2021 from 600 million doses to 700 million doses. In parallel, Moderna continues to work on its manufacturing sites and processes to supply up to 1 billion of doses for 2021, and to increase its capacity for 2022 of up to 1.4 billion doses. The advanced purchase agreements scheduled for 2021 mRNA-1273 deliveries reflect a total of USD 18.4 bn in anticipated 2021 product sales.
Agios closed the sale of its oncology business to Servier in March 2021 – receiving USD 1.8 bn in upfront cash. Agios plans to focus on accelerating and expanding its genetically defined disease portfolio; its lead asset mitapivat targets patients with pyruvate kinase deficiency, thalassemia and sickle cell disease.
Outlook for 2021
We expect that investors' attention will remain on the global pandemic and mitigating strategies. There may be price control moves from the President Biden administration and increased corporate taxes. We expect that the Alexion and AstraZeneca deal will be finalized in the second half of 2021. Further, we expect clarification around the FDA commissioner role shortly.
As measures to overcome the pandemic will be scaled back as vaccination rates increase, we expect a re-acceleration of biotechnology including improved patient enrollment in clinical trials, a reduction in filing backlogs at regulatory agencies and doctor's visits should return to normal, leading to normal drug prescription levels too.
The investment management team will continue to seek investments in biotechnology firms that deploy novel approaches to create breakthrough clinical improvements for patients and economic value. Given the current momentum-driven markets, BB Biotech will stick to its disciplined and long-term investment strategy, while also taking advantage of short-term market dislocations.
We thank you for the trust you have placed in the Company.
The Board of Directors of BB Biotech AG
Dr. Erich Hunziker
Chairman

Dr. Clive Meanwell

Dr. Susan Galbraith

Prof. Dr. Mads Krogsgaard Thomsen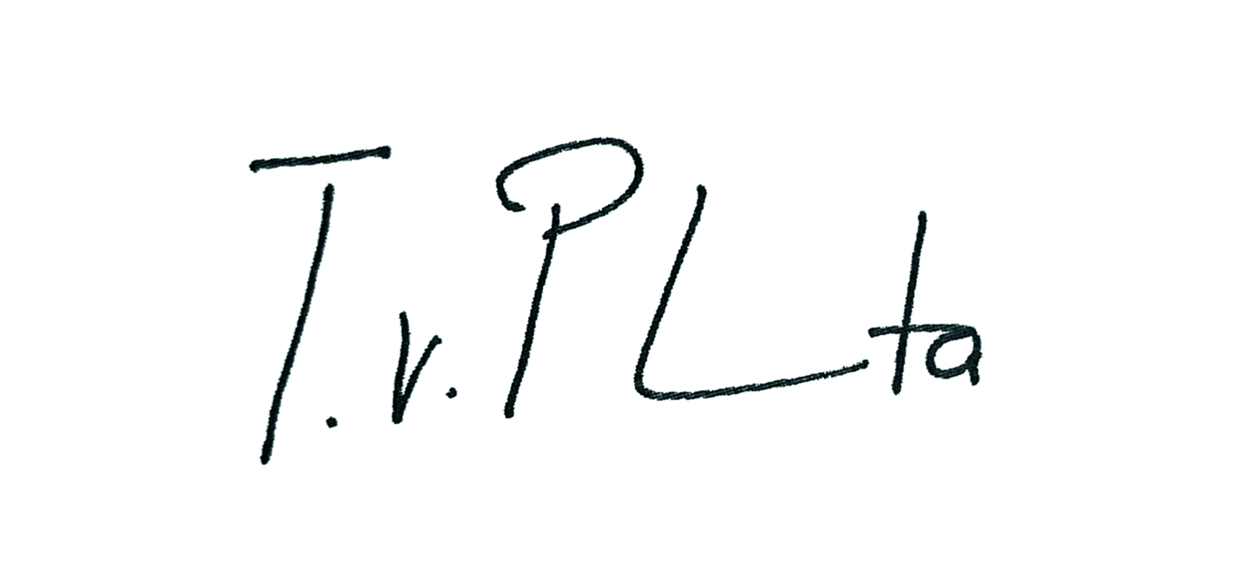 Dr. Thomas von Planta