Shareholder letter
«Healthcare markets rebounded from the April sell-off to close the second quarter in positive territory»

Dr. Erich Hunziker

Chairman
Dear Shareholders
During the second quarter 2021, economies continued their recovery from the early pandemic impact. Lock down restrictions were eased in countries with higher vaccination rates. Despite tangible progress, the world is caught up in a race between achieving high immunization rates and the emergence of new SARS-CoV-2 variants. The urgency has led some governments to consider lifting intellectual property protection, potentially changing strategy to large vaccine purchases from private companies and then granting the products to nations in need.
Although the broader equity markets rallied once again to new highs, growth sectors such as tech and healthcare experienced volatility during the second quarter. The economic rebound created short-term inflation signals, fostering investor concern about possible interest rate hikes. This led in turn to capital outflow from growth sectors. Investors took comfort once central banks assured these trends as short-lived. The US Federal Reserve Bank's guidance for limited rate hikes in the coming years assuaged investor fears further. So capital flows reversed and healthcare and tech rebounded from the April sell-off, and broader equity markets reached new all-time highs.
During the second quarter, most indices' total returns reached high single digits such as the S&P 8.6%, the Dow Jones 5.1% and the Nasdaq Composite Index 9.7% (all values in USD). Some European markets indexes such as the EuroStoxx 50 (+5.3%, in EUR) and the Dax (+3.5%, in EUR) were slightly less up, with the Swiss SPI Index (+9.5%, in CHF) in line to the US markets.
Healthcare markets rebounded from the April sell-off to close the second quarter in positive territory. Driven by the SARS-CoV-2 vaccine players, the controversial approval of Aduhelm to treat Alzheimer's disease and substantial value appreciations for many gene editing companies, the broad MSCI World Healthcare Index (+9.3%, in USD), and Nasdaq Biotech Index (+9.2%, in USD) posted impressive gains.
BB Biotech second quarter and half year 2021 performance
BB Biotech's share price was 5.8% in CHF and 6.1% in EUR during the second quarter 2021. The Net Asset Value (NAV) grew 3.3% in CHF, 4.2% in EUR and 5.3% in USD. Consequently, net profit for the second quarter was CHF 129 mn compared to the extraordinary net profit of CHF 1.18 bn for the same period in 2020. For the first half of 2021, the total share price return was 22.2% in CHF and 21.3% in EUR, including the dividend. This was ahead of the Net Asset Value appreciation of 8.9% in CHF, 7.3% in EUR and 4.1% in USD. This resulted in a net profit of CHF 349 mn for the first half of 2021 compared to the CHF 422 mn figure reported for the same period of last year. Exchange-rate fluctuations in the USD/CHF currency pair contributed first half 2021 performance by approximately 4.8%.
Change to the Board of Directors of BB Biotech
AstraZeneca has announced that Dr. Susan Galbraith will be promoted to lead worldwide Oncology Research & Development from initial discovery through late-stage development, consequently, Dr. Galbraith informed BB Biotech that she will resign from the Board of Directors of BB Biotech AG with immediate effect. While we regret the loss of Dr. Galbraith who has already made great contributions as a Board member, we fully understand her need to focus on her remarkably consequential new assignment, we congratulate her on the new role and wish Dr. Galbraith all the best in future endeavors. Dr. Galbraith will continue to make substantial contributions to worldwide development of new cancer treatments and we are honored to have had her as a Board member. BB Biotech will launch a search for a new candidate for election to the Board of Directors at its next Annual General Meeting.
Second quarter 2021 portfolio activity
The investment team paused in terms of new portfolio additions in the second quarter, focusing instead on our existing smaller and mid cap companies and on the volatile situations such as the SARS-CoV-2 vaccine updates, the controversial approval of Biogen's Aduhelm and the many clinical trial updates from within our existing portfolio. With the US Federal Trade Commission's greenlight for the Alexion take-over by AstraZeneca, Alexion's share price moved closer to the deal value of USD 60 per share and 2.1243 shares of AstraZeneca's American Depositary Shares, allowing the investment team to sell the entire Alexion stake with substantial realized profits.
Capital released from the Alexion position together with continued profits from Halozyme were allocated to build on our newer portfolio positions such as Fate Therapeutics, Revolution Medicines, Relay Therapeutics, Essa Pharma and Molecular Templates.
«Capital released from the Alexion position together with continued profits from Halozyme were allocated to build on our newer portfolio positions»
Additional capital was generated from gains in the Biogen share price following the Aduhelm approval, Moderna's continued rally to become the second largest market cap company in the biotech universe, and from Agios following the oncology division sale to Servier. These funds were re-deployed – adding to positions in companies with depressed prices consequent to certain short-term setbacks such as Vertex (disappointment around the A1AT pipeline update). Other capital was invested into innovative smaller and mid cap companies with substantial pipeline and growth opportunities including Sage, Macrogenics, Black Diamond and Ionis who each presented buying opportunities associated with pipeline updates or short-term clinical trial results.
Overall, actively managing 33 positions in the portfolio, the investment level decreased slightly from 109.2% to 107.5% during the second quarter 2021. This offers sufficient capital flexibility for the investment team to continue to identify and invest in novel opportunities within the boundaries of the established investment guidelines – an investment level of 95% to 115% and a maximum of 35 positions.
Second quarter 2021 developments in the portfolio
Investors remained focused on COVID-19 vaccines, benchmarking the various approaches regarding vaccine efficacy on symptomatic infection, protection against a severe disease course, safety, tolerability, convenience and to some extent cost. The modified mRNA vaccines' dominance based on the strong efficacy seen against original virus strain as well as a favorable safety profile was extended by reports of adequate neutralizing antibody titer levels against most of the emergent SARS-CoV-2 variants. Furthermore, the versatility of the mRNA technology enables rapid adaptation to newly emerging and challenging variants to create booster strategies, which in our view will drive global demand for mRNA vaccines well into 2022 and beyond. Moderna has guided for over USD 18 bn in mRNA1273 revenues for 2021 and has announced multiple long-term government contracts.
In contrast to the opportunities reported for SARS-CoV-2 vaccines, certain segments of the pharmaceutical market – particularly those more dependent on traditional patient and physician interactions – have not yet recovered to pre-pandemic levels. Companies in our portfolio such as Neurocrine, Radius and Esperion reported first quarter results apparently still impacted negatively by the pandemic. Nevertheless, management updates have become more upbeat during first quarter earnings calls, with leaders guiding to an improved anticipated prescription growth for the second half of 2021.
Late-stage clinical trial results and multiple proof-of-concept clinical milestones were reported by companies in our portfolio during the second quarter of 2021:
Sage and its development partner Biogen announced that the Phase III WATERFALL study of Zuranolone (SAGE-217/BIIB125) 50 mg in patients with major depression disorder met its primary endpoint. Zuranolone achieved a statistically significant improvement in depression symptoms as assessed by the Hamilton Rating Scale for Depression total score. The market was less impressed than we were, since we view Zuranolone as approvable with an expected market entry in 2022 into a large MDD market. We therefore added shares to the existing position at favorable prices.

Crispr and Vertex presented more data for patients with sickle cell disease (SCD) or beta thalassemia treated with CTX-001, and longer-term follow-up for earlier patient cohorts. So far, all patients undergoing the CTX-001 therapy have reported bone marrow engraftment with substantial increase in fetal hemoglobin (HbF) levels, rendering patients free of blood transfusions (beta-thalassemia patients) or free of veno-occlusive crisis (sickle cell disease). The positive data triggered Vertex to increase its CTX-001 profit ownership by a further 10% for USD 1.1 bn in upfront and near-term milestone cash payment to Crispr Therapeutics.

Moderna announced positive initial booster data against SARS-CoV-2 variants of concern. A single 50 microgram dose of either mRNA1273 (half the dose of the currently approved vaccine) or mRNA1273.351 given as booster injections to previously vaccinated individuals increased neutralizing antibody titers against SARS-CoV-2 and two variants of concern B.1.351 (beta variant first identified in South Africa) and P.1. (gamma variant first identified in Brazil). Moderna is testing additional strategies such as a polyvalent combination of 25 ug mRNA1273 and 25 ug of mRNA1273.351. The flexibility and speed of adaptation of the mRNA technology will be key to fight newly emerging virus variants.

Vertex announced topline results for VX-864 in patients with alpha-1 antitrypsin deficiency (A1AT). Although VX-864 treatment resulted in an increase in functional AAT in plasma, the levels achieved were deemed clinically sub-relevant. In consequence, the company outlined to stop further development of VX-864 and to invest in next generation small molecules with enhanced efficacy. Following a sharp correction, the company initiated a USD 1.5 bn share repurchase program supported by the market leading cystic fibrosis business.

Ionis, just recovering from the disappointment of the Huntington's disease program in collaboration with Roche stopped in the first quarter, announced that the most advanced inhaled lung delivery program targeting ENAC for cystic fibrosis was stopped due to some findings in animal toxicity studies. It is worth mentioning that the siRNA-based competitor Arrowhead Pharmaceuticals was forced to put their early clinical program on hold due to similar findings of lung inflammation in rats in long-term toxicology studies. For the second half of 2021, Ionis and its development partner Biogen are expected to announce Phase III results for Tofersen in patients with amyotrophic lateral sclerosis (ALS) with a mutation in the SOD1 gene. These results, if positive together with other proof of concept Phase II studies, are expected to improve the overall credibility of Ionis' antisense platform and its application within neurology.

Black Diamond announced initial data from the Phase I dose-escalation portion of the MasterKey-01 trial of BDTX-189 in patients with advanced solid tumors harboring certain oncogenic alterations in the epidermal growth factor receptor (EGFR) and human epidermal growth factor receptor 2 (HER2) oncogenes. Some evidence of anti-cancer activity and a tolerability profile that reproduced the company's preclinical expectations were presented. As investors were expecting a more meaningful efficacy signal, the presented data was disappointing for many and led to halving of the company's valuation. Further data from the safety expansion towards the end of the year as well as Phase II expansion cohorts delivering data in more homogenous patient populations in 2022, BDTX-189 will have an opportunity to prove its efficacy and worth. The investment team has added to the position.

Scholar Rock presented 12-month data from a Phase II trial. In the TOPAZ trial, treatment with apitegromab in conjunction with nusinersen in patients with type 2 and 3 spinal muscular atrophy (SMA) led to meaningful motor function improvements as measured by the hammersmith functional motor symptoms score (HFMSE). The company plans to start a registrational Phase III trial in late 2021 adding apitegromab to either nusinersen or risdiplam in type 2 and type 3 SMA patients.
Next to clinical trial results, important, in one case a highly controversial FDA decisions were announced in the second quarter 2021 for our portfolio companies:
Biogen and Eisai announced that the US Food and Drug Administration (FDA) has granted accelerated approval for Aduhelm (aducanumab) as the first and only Alzheimer's disease treatment to address a defining pathology of the disease by reducing amyloid beta plaques in the brain. The accelerated approval has been granted based on data from clinical trials demonstrating the effect of Aduhelm on reducing amyloid beta plaques, a biomarker that is reasonably likely to predict clinical benefit, in this case a reduction in cognitive decline. The approval for Aduhelm may be contingent upon verification of clinical benefit in confirmatory trials. The controversial approval led to a significant appreciation in Biogen's and Eisai's share price. With the announcement of two breakthrough designations (BTD) for Biogen's BAN2401 and Eli Lilly's donanemab, the FDA signaled its positive stance towards other molecules targeting certain forms of beta amyloids.

Myovant Sciences and its partner Pfizer announced that the FDA has approved Myfembree (relugolix 40 mg, estradiol 1 mg, and norethindrone acetate 0.5 mg), the first once-daily treatment for the management of heavy menstrual bleeding associated with uterine fibroids in premenopausal women. Under the terms of their previously announced collaboration, Myovant and Pfizer will jointly commercialize Myfembree in the US by June 2021. In addition, the EMA has recently approved Ryeqo (relugolix 40 mg, estradiol 1 mg, and norethindrone acetate 0.5 mg) for the treatment of moderate to severe symptoms of uterine fibroids.
A quiet M&A market continued into the second quarter, even as large biopharma companies accelerated licensing activities in recent months. A large transaction was announced in which Vertex paid Crispr Therapeutics USD 1.1 bn to increase the CTX-001 profit ownership from 50% to 60%. Halozyme added another ENHANZE deal with ViiV Healthcare for ViiV's pipeline of HIV medicines. Two of our portfolio holdings reacquired drug rights from partners. Argenx announced that the company had regained worldwide rights to its anti-CD70 antibody cusatuzumab from Janssen Pharmaceutical, and Molecular Templates disclosed that the company will assume full rights to TAK-169, a second-generation ETB targeting CD38 to be tested in multiple myeloma patients. Both announcements led to temporary share price declines.
Outlook for second half 2021
In the second half of 2021, investors will likely monitor the launch of Aduhelm for treating Alzheimer's disease patients from Biogen. Some providers have already declared their dissatisfaction with the data. The strategic implications of FDA's controversial decision remain to be seen and the Agency has commissioned an investigation of its own conduct by the Office of the Inspector General. This story has further chapters to play out. Besides Aduhelm, other drugs expected to rebound in a post pandemic scenario include Neurocrine's Ingrezza, Esperion's Nexlizet/Nexletol franchise or Radius' Tymlos for women with osteoporosis.
Meanwhile, we await the Biden administration announcement of a new FDA commissioner candidate. Another focus point influencing investors might arise from the outcome of the initiatives of the Biden administration to limit drug prices.
More recently, high expectations from Wall Street regarding performance of gene editing companies (e.g. after early in vivo gene editing clinical data from Intellia Therapeutics) have left some valuations behind. The investment team sees attractive valuations in other subsectors and expects to allocate further capital to attractive companies for superior mid and longer-term returns.
We also believe that the second half of 2021 will continue to be dominated by the SARS-CoV-2 pandemic, with scientists and health experts carefully monitoring the emergence of virus variants. Vaccines already approved and widely used will be tested for their efficacy against new strains. Most importantly, booster injections are developed consisting of a third injection to boost the immune system of already vaccinated subjects or to be tailored specifically to address the challenging emergent strains.
Beyond the evolving picture of the global COVID-19 vaccine roll-out and booster strategies, important regulatory review decisions are expected in the second half of 2021, including:
Argenx is expected to achieve FDA market authorization in late 2021 for Efgartigimod to treat generalized myasthenia gravis (gMG) patients

Agios is expecting FDA approval for mitapivat to treat pyruvate kinase deficiency

Intra-Cellular filed an sNDA and announced a PDUFA action data in late 2021 for Caplyta to treat bipolar I and bipolar II patients
Further important clinical trial results for both individual pipeline assets as well as platform technologies for the upcoming months include but are not limited to the following:
Ionis and its development partner Biogen are expected to report results from their Phase III for tofersen for slowing the disease progression in ALS patients carrying a SOD1 mutation

Radius is expected to report results from the Phase III wearABLE trial examining transdermally delivered abaloparatide in a non-inferiority trial against its subcutaneous version with lumbar spine bone mineral density at 12 months being the primary endpoint

Neurocrine is expected to disclose Phase III results from KINECT-HD, testing valbenazine for the treatment of chorea associated with Huntington's disease

Relay is expected to report proof of concept for its highly selective FGFR2 inhibitor RLY-4008 in patients with intrahepatic cholangiocarcinoma and other advanced solid tumors
Finally, we observe an accelerating and continued increase in data generated within the biopharma industry and academia, which is further fueled by a convergence with information technology and computational capabilities. BB Biotech's investment team intends to exploit this trend and is expanding advanced analytics, artificial intelligence capabilities and underlying data infrastructure. We believe that the democratization of cloud computing in recent years enables our team to make use of large patient-centric datasets to guide investment decisions. Natural language processing may support the processing and digestion of news flow, company or asset tracking. Machine-learning and AI capabilities will enrich our diligence process with the potential to expand our investment universe. The industry-driven solutions for the pandemic have created important momentum in the sector – which we expect to support further IPOs, capital increases, and investment exits at attractive share prices. The sector is vibrant and growing with real force.
We thank you for the trust you have placed in the Company.
The Board of Directors of BB Biotech AG

Dr. Erich Hunziker
Chairman

Dr. Clive Meanwell

Prof. Dr. Mads Krogsgaard Thomsen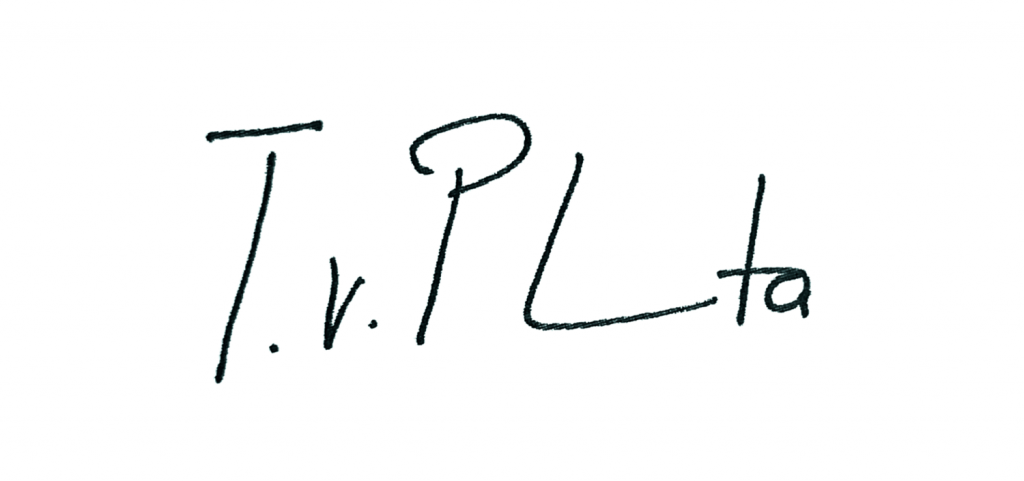 Dr. Thomas von Planta