Shareholder letter
«Healthcare markets traded higher in July and August, sold off in September and ended the third quarter in line with broader markets»

Dr. Erich Hunziker

Chairman
Dear Shareholders
During the third quarter of 2021, investors grappled with economic growth versus the spectre of inflation, interest rate hikes, the threat of a Chinese real estate market collapse, and the continued gyrations of the SARS-CoV-2 pandemic.
Vaccinations reduce severe infections, hospitalization and death rates. Therefore developed nations are aiming for even higher vaccinations rates, while the rest of the world still needs better access to vaccination. Treatments including monoclonal antibodies and oral agents continue to become available, preventing disease progression from early symptoms. While investors moderate assumptions about global vaccine demand, it becomes evident that over the long run preventive strategies (including vaccines and pre-exposure prevention with monoclonals) will generally outperform treatment strategies.
During the third quarter, most stock market indices' traded sideways: the S&P500 was stable at +0.6%, the Dow Jones retreated 1.5% and the Nasdaq Composite Index edged 0.2% lower (all values in USD). European market indexes closed lower too, including the Euro Stoxx 50 (–0.1% in EUR), the Dax (–1.7% in EUR) and the Swiss SPI Index (–2.0% in CHF).
Healthcare markets traded higher in July and August, sold off in September and ended the third quarter in line with broader markets. The MSCI World Healthcare Index (+1.1% in USD) and the Nasdaq Biotech Index (–1.1% in USD) consolidated. Yet within these indices we saw substantial performance dispersion, particularly in the NBI index. In the third quarter Smaller and mid cap biotechnology companies continued to underperform, as reflected for example by the XBI (a S&P Biotechnology ETF) at –7.2% (in USD). The limited appetite for earlier stage, smaller and midcap biotechnology companies reduced and cooled the previously robust IPO action.
BB Biotech third quarter and first nine months 2021 performance
BB Biotech's third quarter 2021 share price performance was –3.3% in CHF and –2.0% in EUR. The Net Asset Value (NAV) pulled back –5.2% in CHF, –3.5% in EUR and –6.1% in USD. The net loss was CHF 208 mn compared to a net loss of CHF 395 mn for the same period in 2020. Despite the third quarter pull back, the total share price return for the first nine months of 2021 – including the dividend – was +18.2% in CHF and +19.0% in EUR. This was well ahead of the Net Asset Value appreciation of +3.2% in CHF, +3.5% in EUR and –2.0% in USD.
The resulting net profit of CHF 141 mn for the first nine months of 2021 compares to CHF 26 mn for the same period of 2020. Exchange-rate fluctuations in the USD/CHF currency pair contributed approximately +5.3% to first nine months 2021 performance.
Third quarter 2021 portfolio activity
The investment team continued to reshape the portfolio. Moderna's inclusion in the S&P500 and evolving SARS-CoV-2 patterns in August 2021 propelled its share price to all-time highs, making it the most valuable biotechnology company. Moderna's promising outlook and the ascendancy of mRNA technology has allowed BB Biotech to take further profits from this long-term investment. Another long-term investment cycle with Halozyme allowed the investment team to exit the position with substantial (USD 235 mn) profits over the eleven-year investment cycle.
«Moderna's promising outlook and the ascendancy of mRNA technology has allowed BB Biotech to take further profits from this long-term investment»
The capital released from Moderna and Halozyme was reinvested into three subsectors. Most was allocated to oncology pipeline companies such as Revolution Medicines, Relay Therapeutics, Fate Therapeutics, Essa Pharma, Macrogenics, Molecular Templates and Mersana Therapeutics. Then we added to our investments in the CNS space, increasing the Sage Therapeutics and Intra-Cellular Therapies positions. Finally, we added to our existing positions in the smaller commercial-stage companies – Myovant and Radius.
With 32 positions in the portfolio, during the third quarter 2021 the investment level decreased slightly from 107.5% to 106.8%. This infers capital flexibility to continue investing in new opportunities within the established guidelines.
Third quarter 2021 developments in the portfolio
Moderna, our largest current holding, presented impressive COVID-19 booster injection data and outlined a strategy to leverage its mRNA platform through new prophylactic vaccines. The company demonstrated that the third "booster shot", at half dose (50 ug) achieved antibody titers higher than the second dose. The FDA VRBPAC panel voted unanimously to support Moderna COVID-19 vaccine booster dose in certain at risk populations. Moderna guided to a delivery capacity of 2-3 billion doses in 2022, substantially ahead of the 1.2 billion doses in 2021. Moreover they anticipate initial immunogenicity data for a new mRNA influenza vaccine in late 2021.
The US FDA has moved past the Aduhelm/Alzheimer controversy, but patients, physicians and insurance companies are now in the fray. Reflecting market resistance, Biogen recently slashed its already cautious 2021 launch guidance. Commercial hurdles for the intravenous and arguably costly medication are high. The Center for Medicare and Medicaid Services (CMS) began its National Coverage Determination (NCD) and we anticipate their clarifying decision in 2022.
Neurocrine signaled growth recovery for its lead commercial product Ingrezza. Reported prescriptions are trending towards an improved second half 2021 after stalling during the pandemic. Intra-Cellular, Radius and Esperion also face growth headwinds with Caplyta, Tymlos and Nexlitol/Nexlizet respectively, with prescription trends expected to improve in the fourth quarter of 2021.
Clinical trial results were reported by portfolio companies during the third quarter of 2021:
Moderna showed multiple real world evidence studies indicating that elderly vaccinated people retained high antibody titers against COVID-19, including the Delta variant. Relative performance against other COVID-19 vaccines including Cominaty was also favorable.

Alnylam announced positive topline results from the ILLUMINATE-C Phase III open-label study of lumasiran in patients of all ages with advanced primary hyperoxaluria type 1 (PH1) associated with progressive decline in renal function. At 6-months plasma oxalate was reduced in patients with advanced disease, including those on hemodialysis.

Macrogenics presented further Phase I data from 86 patients with advanced solid tumors, including metastatic chemotherapy-resistant prostate cancers. Prostate specific antigen falls of at least 50% were reported in 54% of patients.

Mersana reported interim data from its lead product candidate, upifitamab rilsodotin (UpRi), in heavily pre-treated ovarian cancer patients. Around one third of the patients achieved an objective response. Mersana will use slightly lower doses of UpRi in the upcoming registrational single-arm study UPLIFT in platinum resistant ovarian cancer.

Fate Therapeutics highlighted positive interim data in patients with relapsed/refractory B-cell lymphoma given FT516 cells, including a novel high-affinity, non-cleavable CD16 (hnCD16) Fc receptor, which is designed to maximize antibody-dependent cellular cytotoxicity (ADCC). Furthermore, Fate's FT596 cell program incorporates both that hnCD16 Fc receptor and a chimeric antigen receptor (CAR) targeting CD19. These modifications are designed to enable multi-antigen targeting of tumor cells, as well as an IL-15 receptor fusion (IL-15RF) as a way to enhance NK cell activity and survival. Nevertheless, this promising initial efficacy was not enough to impress investors looking for long duration of response. Such data are expected next year.
Consequential FDA decisions regarding the following portfolio companies were announced in the third quarter 2021:
Incyte reported FDA approval of Opzelura (ruxolitinib) cream for the short-term and non-continuous chronic treatment of mild to moderate atopic dermatitis (AD) in non-immunocompromised patients 12 years of age and older whose disease is not adequately controlled with topical prescription therapies, or when those therapies are not advisable. Alongside class labeling for Jak inhibitors, the Opzelura label also did not impress investors who are now watching for early uptake of the product. The FDA also approved Jakafi (ruxolitinib) for treatment of chronic graft-versus-host disease (GVHD) after failure of one or two lines of systemic therapy in adult and pediatric patients 12 years and older. On the other hand, FDA denied approval for Incyte and Macrogenics' Retifanlimab for patients with advanced or metastatic squamous cell carcinoma

Myovant Sciences announced that the European Commission (EC) approved Ryeqo (relugolix, estradiol and norethindrone acetate) for moderate to severe symptoms of uterine fibroids in adult women of reproductive age, with no limitation for duration of use.
Mergers and acquisitions continued at a restrained pace into the third quarter. Pfizer acquired Trillium Therapeutics for less than USD 2 bn and Merck bid USD 11.5 bn for Acceleron late in the quarter. In our portfolio, Arvinas and Pfizer announced a major global collaboration to develop and commercialize an investigational oral PROTAC (PROteolysis TArgeting Chimera) estrogen receptor protein degrader. The compound (ARV-471) is currently in Phase II for patients with estrogen receptor (ER) positive / human epidermal growth factor receptor 2 (HER2) negative (ER+/HER2-) locally advanced or metastatic breast cancer. Pfizer paid Arvinas USD 650 mn upfront and separately will invest USD 350 mn in Arvinas stock. The companies will share worldwide development costs, commercialization expenses, and profits, 50–50.
Outlook for the final quarter of 2021
Investors should monitor the global roll-out of booster COVID-19 vaccine injections; several new product launches and important clinical trial results are also expected.
COVID-19 booster shots – particularly of mRNA vaccines – will play an important part during the northern hemisphere winter season. Emergence of SARS-CoV-2 variants and the potential requirement for novel, variant-specific vaccines will be watched closely by investors.
Product launches of interest include Biogen's Aduhelm for Alzheimer's, Myovant's Orgovyx for prostate cancer and Myfembree for treating heavy menstrual bleeding associated with uterine fibroids. After an underwhelming Monjuvi launch, Incyte and partner Morphosys will be in the spotlight. The same goes for Incyte's recently approved Opzelura, a topical cream to treat atopic dermatitis.
In the fourth quarter of 2021 important regulatory milestones are expected, including:
Argenx is up for the FDA call in late 2021 on efgartigimod in generalized myasthenia gravis patients.

Intra-Cellular anticipates a FDA decision on Caplyta to treat bipolar I and bipolar II patients.

Moderna expects its mRNA-1273 COVID-19 booster injection will be given EUA after an FDA advisory panel on October 14.

Alnylam's partner Novartis anticipate FDA approval for inclisiran, a twice yearly dosed RNAi cholesterol-lowering treatment which is already approved in the EU.
In the fourth quarter of 2021 clinical trial results are expected, including:
Radius is expected to report Phase III data from their wearABLE trial examining transdermally delivered abaloparatide in osteoporosis.

Neurocrine is expected to report Phase III data from their KINECT-HD trial, testing valbenazine as a treatment for chorea associated with Huntington's disease.

Sage and partner Biogen are expected to report results from their CORAL study, testing a higher dose of zuranolone in patients with major depression disorder.

Relay is expected to report proof of concept for its selective FGFR2 inhibitor, RLY-4008 in patients with intrahepatic cholangiocarcinoma and other advanced solid tumors.

Moderna is expected to present initial results for its seasonal quadrivalent influenza vaccine mRNA-1010.
At the time this letter to shareholders was written, various news outlets had reported that Robert Califf would be nominated by the Biden administration as head of the FDA. Califf had already served as an FDA Commissioner under President Obama. He holds moderate views and is familiar with the industry. His professional career as a cardiologist and experience with digitalization in healthcare make him a capable and promising candidate. However, it is precisely his close ties with the industry that could lead progressive members of the Democratic Party to raise objections to his confirmation in the Senate.
Since markets are under pressure, the investment team sees attractive valuations and expects to allocate further capital to attractive biotechnology companies for superior mid- and longer-term returns.
We believe that having created important solutions for the pandemic, the biotechnology sector will bring forward other important products for severe and chronic diseases to the market. We anticipate continued momentum in the sector as differentiated medicines are delivered to patients with high unmet medical need at prices considered affordable by payers.
We thank you for the trust you have placed in the Company.
The Board of Directors of BB Biotech AG

Dr. Erich Hunziker
Chairman

Dr. Clive Meanwell

Prof. Dr. Mads Krogsgaard Thomsen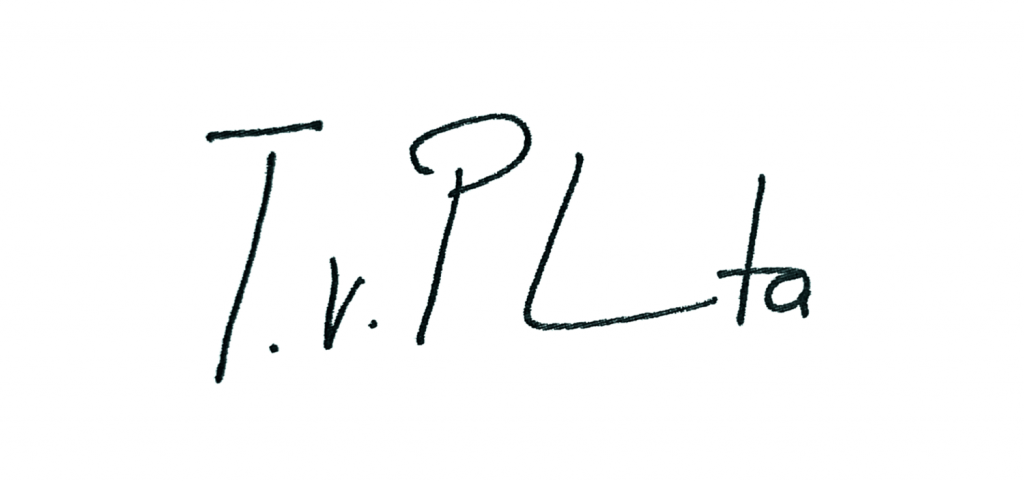 Dr. Thomas von Planta