Business report
Top stories
MRNA TECHNOLOGY
The global coronavirus pandemic put the biotech sector squarely in the focus of the investment community. Having produced the very first vaccines for coronavirus disease, the biotechnology sector has emerged as a key player in the race to overcome the grave medical and economic challenges the world now faces. Moderna, the US company that has developed an mRNA-based COVID-19 vaccine, is the latest shining example of the progress biotech companies are making for the good of society.

Less than 11 months after the SARS-CoV-2 genome was decoded the first two vaccine candidates that could help to bring the global coronavirus pandemic under control were already submitted to regulatory authorities for approval. «The mRNA technology used by Moderna is a good example of how innovative technologies developed and applied in the labs of biotech companies are driving medical progress,» explains Dr. Daniel Koller, Head of BB Biotech's Investment Team.
«mRNA technology is representative of the innovative power of the entire biotech industry»
MRNA technology – preferred method for future vaccine development
«Our vision is to develop a new generation of medicines,» explained Stéphane Bancel, CEO of Moderna, in his presentation for an online investor conference organized by BB Biotech in December 2020. Full regulatory approval of Moderna's mRNA-1273 vaccine against COVID-19 will clear the way for other applications with mRNA vaccines. In clinical trials, Moderna's vaccine was 94.1% effective across all age groups. This vaccine was first authorized by the FDA for emergency use in the US and has since been granted emergency use authorizations by many other regulatory agencies, including the EU and Swiss regulators.
The COVID-19 vaccine is being manufactured by the Swiss company Lonza, among others. One billion doses could be produced in 2021.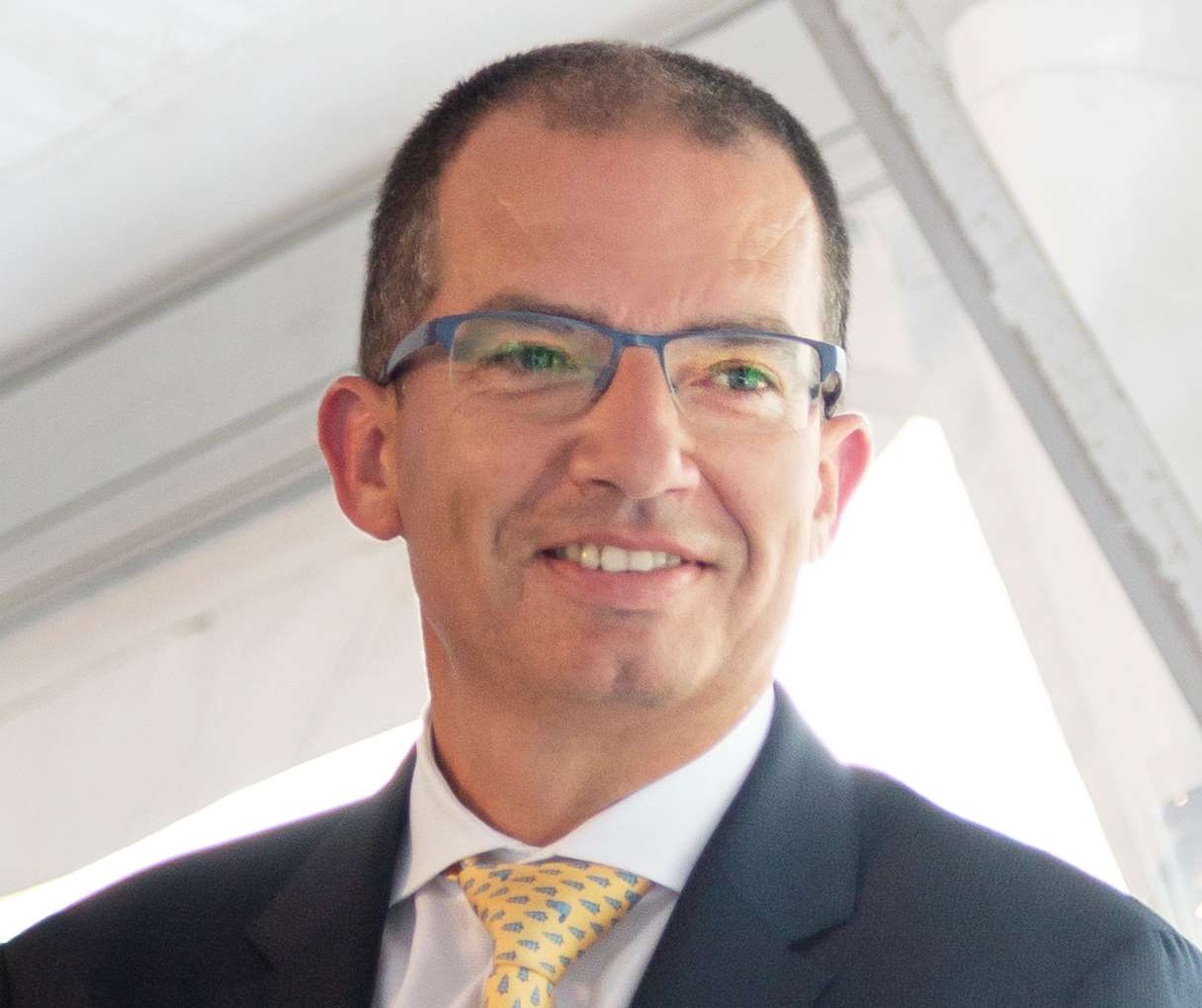 «Our vision is to develop a new generation of medicines»

Stéphane Bancel

CEO Moderna
Given all the advantages mRNA offers, Bancel is sure it will establish itself as the technology of choice for vaccine development. The higher probability of response will be a crucial factor here, Bancel believes. Because human mRNA has the same chemical structure in all molecules, and mRNA-based drugs differ only in the coded genetic information they contain, mRNA platforms can be used to develop a variety of drugs in shorter periods of time. In the case of the SARS-CoV-2 virus, Moderna took just a few days to select the sequence for the vaccine from the virus's gene sequence. The huge advantage of this technology is that it is quickly adaptable to new variants of a virus. Another bonus of the mRNA mechanism is that all vaccines are packaged in the same molecular envelopes, which makes it easier to produce large volumes. Moreover, unlike the rival BioNTech/Pfizer product, the vaccine can be stored for a period of up to six months at minus 20 degrees Celsius, 30 days at refrigerator temperatures of six to eight degrees, and six hours at room temperature.
«BB Biotech invested in Moderna in 2018, before the company even went public»

Dr. Daniel Koller

Head Investment Team BB Biotech
Through its investment in robotics, IT and production processes, Moderna has, in the words of Bancel, created the conditions for scaling up all clinical products that the biotech company brings to the market in the future. Management had initially planned to reach this milestone in 2023 but that time frame was shortened by three years thanks to the successful development and the government funding of its COVID-19 vaccine program.
Moderna has 24 development candidates, 13 of which are currently in clinical testing, and six of them are vaccines, including the SARS-CoV-2 vaccine that was granted emergency use authorization in January 2021. BB Biotech invested in Moderna in 2018, before the company even went public.
PORTFOLIO WEIGHTING IN %
6.7%
As at 12/31/2020
mRNA
This novel approach allows the manufacture of proteins that patients are unable to make themselves because of genetic defects in their genome. mRNA therapies introduce a messenger RNA from outside to make specific proteins. Moderna has the broadest R&D pipeline in the field of mRNA. Its most advanced product is the COVID-19 vaccine that was just recently approved by regulatory authorities. Other Moderna clinical candidates are undergoing trials as mRNA therapeutics in immuno-oncology and as vaccines for cancers and viral diseases like Zika virus infection.
To Moderna